The 4 Pillars of In-Home Music Lessons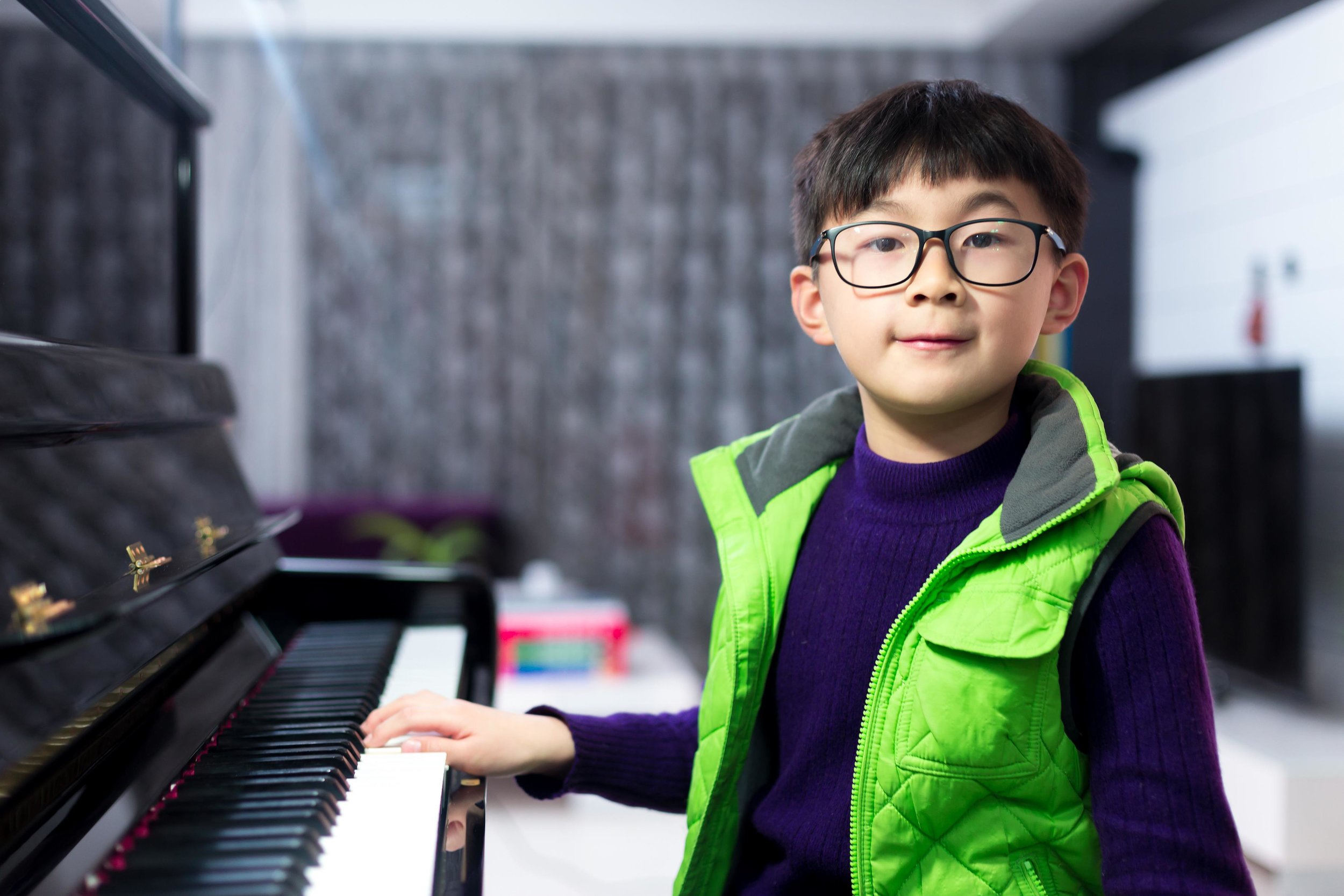 A Music School Built for Parents
Parents, you have one of the toughest (and most rewarding) jobs on the planet. Our 4 Pillars make it easy for you to broaden your children's horizons through engaging, rewarding in-home music lessons!
Pillar #1: Learn Music at Your Convenience
We provide lessons in the comfort of your own home. And we pride ourselves on being flexible, because we know things are bound to come up. Ally's soccer game got moved to lesson time? No worries, just give your teacher a call or drop them an email to find another time that works. Our teachers understand the importance of timely, responsive communication.
Getting your kids involved in the arts shouldn't be a hassle. We offer a family-friendly way to help your kids fall in love with music, without adding another logistical scheduling nightmare to your family's already jam-packed agenda.
Who knows, you might even be able to work in some "me time" during your child's lesson!
Pillar #2: Develop the Whole Child
We use our unique platform as a way to teach music and build character.
Character-building comes in a number of forms. For example, we teach organization and planning by working with our students to develop a system for tracking and completing their weekly work.
However the real fun starts when our students begin practicing with other musicians. Playing music with others requires mutual respect, teamwork, collaboration, and assertiveness. As our students grow, we don't just teach them how to be good musicians, but more importantly, how to be good band-mates. And they also make new friends along the way!
And as they advance in their skills, we coach them as leaders in organizing, planning, and facilitating their band practices - learning great real-world skills along the way!
Pillar #3: Play the Music You Love
Music shouldn't be a chore. It won't be easy -- nothing worth doing ever is -- but we help kids stick with it when learning gets hard by making it fun in two simple ways.
First, we focus on popular band instruments that many kids already are familiar with. These are the instruments that they see (and hear) most often, and that are most regularly featured in popular music.
Second, a core part of our curriculum is playing the music that kids will like and enjoy. Not every student will be passionate about Beethoven or Brahms. So we try to focus on songs they like, to keep them coming back for more!
Pillar #4: Create Together
Our entire goal is to help your son or daughter "catch the bug" and learn to fall in love with music. For most musicians, that magical moment happened when they began playing music together with others.
So our fourth and most important pillar is the core foundation of our approach: At Arts & Minds Academy, we lead our students on a journey that combines one-on-one instruction along with duet, trio and ultimately full-band practices.
Of course, every student's progression along this journey is different and depends on how quickly they can develop their technical abilities. But as our students begin to experience the magic of music when playing with others, their motivation to stick with their instrument will increase, and their passion will ignite!
Want more information? Have a question?