In-Home Guitar Lessons in Falls Church, Virginia
The guitar is one of the most influential and most played instruments in all of music. There's nothing quite like picking up a guitar and walking to center-stage. Guitar music has inspired entire generations of people, and your student is about to be among them.
We hire the best and brightest teachers, all of them passionate guitar players who can make lessons both engaging and fun. They have vast experience in all things six-string, including acoustic and electric, pop, rock, classical, and jazz, and so much more. They can't wait to help your child learn new skills and dive deeper into the world of music.
Best of all, our guitar instructors do the driving for you. They come right to their students' homes, so parents don't have to worry about adding yet another trip to their already busy schedules. We're so sure your child will love his or her lesson that we offer a risk-free trial. If you're anything but thrilled, it's free.
Our Unique Approach to Teaching Guitar
Whether your child is getting ready to take the stage for a performance or merely learning their first scales, our teachers are dedicated to making learning fun, educational, and encouraging. Learning the guitar should be a rewarding experience that helps children see their progress, showing them their improvements and providing them all the groundwork to create a passion for the instrument and all that they can do with it.
We teach in-home guitar lessons to interested students in Falls Church, instilling in them valuable music and life skills that will help them throughout all other endeavors. These include confidence, patience, respect, teamwork, and myriad others like the importance of constructive criticism, how to be a good listener, organizational skills, perseverance, and so much more.
Our Four Pillars guide our every move as teachers, and you can get a no-risk start today. Claim your lesson today and let's get started!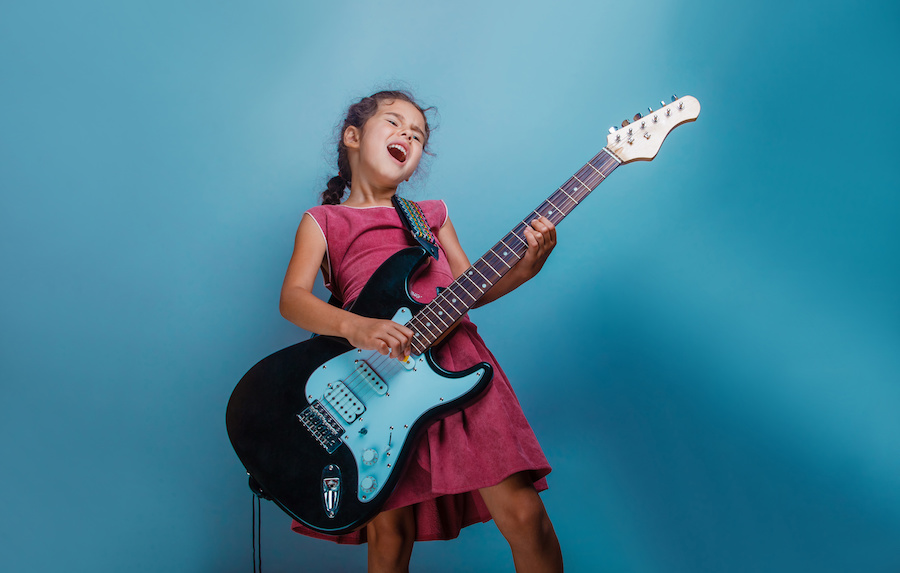 In-Home Guitar Lessons for All Ages and Skill Levels
Whether your student is just picking it up for the first time and has no idea how to hold their hand on the neck, is an experienced rocker with a need to take their jam sessions to the next level, or has hit a developmental plateau and doesn't know what to do next, we've got a teacher who's perfect for them.
Our program offers value to anybody interested in learning the guitar. We quickly assess your student's needs and develop a lesson plan that fits those goals, ensuring your child gets the most from his or her time — and all from the comfort of your own home. We teach basics like posture, chords, scales, and how to read music, all the way up to strumming, palm-muting, finger picking, and more. Progression helps students see their evolution, encouraging them to keep up with practicing and moving on to more complex elements as soon as they are ready.
Each student has unique needs when learning the guitar. The key to instilling a musical passion and seeing improvement is identifying those needs and addressing them in a way that is fun and encourages progress.
Are You Ready to Get Started?
We're here to help your child embark on his or her journey with music. Our incredibly convenient program brings the lessons to your living room and emphasizes making lessons fun, thereby removing the most common barriers to a quality music education.
If your student is ready to get started, please click the button below. One of our expert instructors will come to your home for your risk-free lesson, sparing you the drive to a music studio. Not impressed with the experience? You won't pay us a thing.